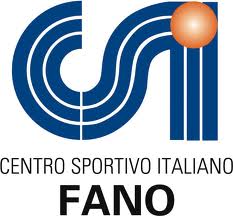 FANO – E' iniziata la manifestazione del Centro Sportivo Italiano, CSI on the beach – Fano Estate 2015, quest'anno giunta al bel traguardo dei vent'anni. Si è partiti con i Centri Estivi per bambini, in collaborazione con Scacciapensieri, che si stanno svolgendo al Circolo Tennis, al Vallato e a Bellocchi scuola primaria Tombari.
Al Vallato, campo Vittorio Del Curto, in collaborazione con la CSI Delfino Fano è invece in corso il 3° Torneo di calcio a 11. 8 le squadre partecipanti.
Dopo la fase eliminatoria, ecco i risultati dei quarti di finale:
TuquiTour & BagniArzilla – Bar Dukes 1-2; Avis & Agade – Metal4 & Ferramenta2R 1-5.
Venerdì 19 in programma le semifinali: Valentini Onoranze Funebri – Metal4 & Ferramenta 2R; Stazione IP Fenile – Bar Dukes; finale giov. 25 giugno ore 21.
Tutto il programma CSI on the beach è possibile trovarlo su www.csifano.it; tra giugno e luglio tantissimi tornei tra cui il 34° Volley Estate Idronova in Sassonia, Beach-volley, Calcio tennis, Calcio5, il csi beach party.