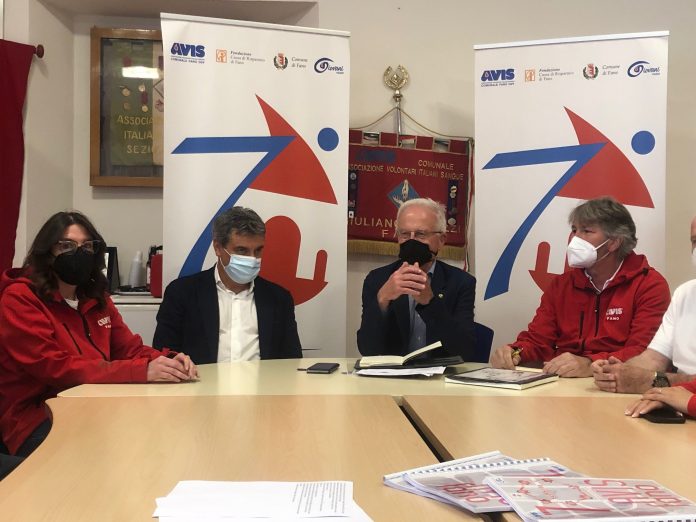 FANO – Con l'efficace slogan "Give Blood and keep the World beating" (Dona Sangue e continua a far battere il Mondo), l'Organizzazione Mondiale della Sanità festeggia quest'anno a Roma, lunedì 14 giugno 2021,  la giornata mondiale della donazione di sangue.
Un evento importante a cui l'Avis di Fano non poteva non essere idealmente presente.
Infatti, la sera del 14 giugno alle ore 19.00 tutti i fanesi sono invitati in Piazza XX Settembre a condividere, nel rispetto delle norme anti-covid, quel profondo legame di socialità che lega i Donatori a tutte le persone che si trovano in difficili condizioni di salute.
Verranno riproposte, attraverso alcuni manifesti, le attività e le iniziative realizzate in questi anni per sensibilizzare i cittadini alla donazione del sangue e del plasma.
Una grande goccia rossa verrà disegnata sulla Piazza a sottolineare il "Filo Rosso" della generosità che unisce le persone.
Altri brevi messaggi anche musicali saranno previsti nella breve manifestazione che vuol essere un momento di collettiva empatia.